Saturday, June 17, 2006
Un gran día en Bethnal
As Joe said we had an excellent time at
Rich Mix
(The Tea Centre) and
Green & Red
. Word of warning though: Green & Red didn't open until 5.30pm so it's probably only good for the late games. I can thoroughly reccomend Rich Mix though.
Here's some more pictures:
The Screen at Rich Mix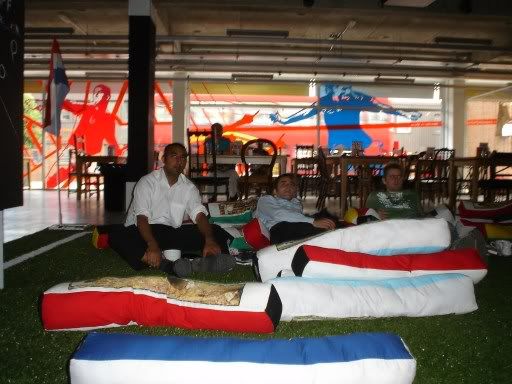 Sat on the floor at Rich Mix
Green & Red - hard to spot the sign
Fu and Mike down Mexico way
Tequila!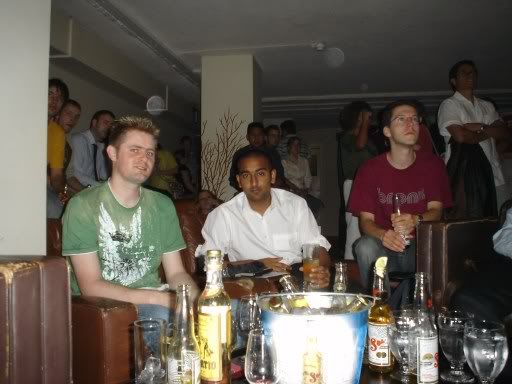 Good time had by all


Has anyone got any tips for good hosting solutions for audio files? I've got a great mp3 snippet of some tuneful mexican singing.

Not sure what the plan for today is but I'm pretty sure we can't have as good a goal as we saw yesterday, or can we...?